| | |
| --- | --- |
| Posted by Jason Kelly on December 31, 2010 at 11:47 AM | |
By Jason Kelly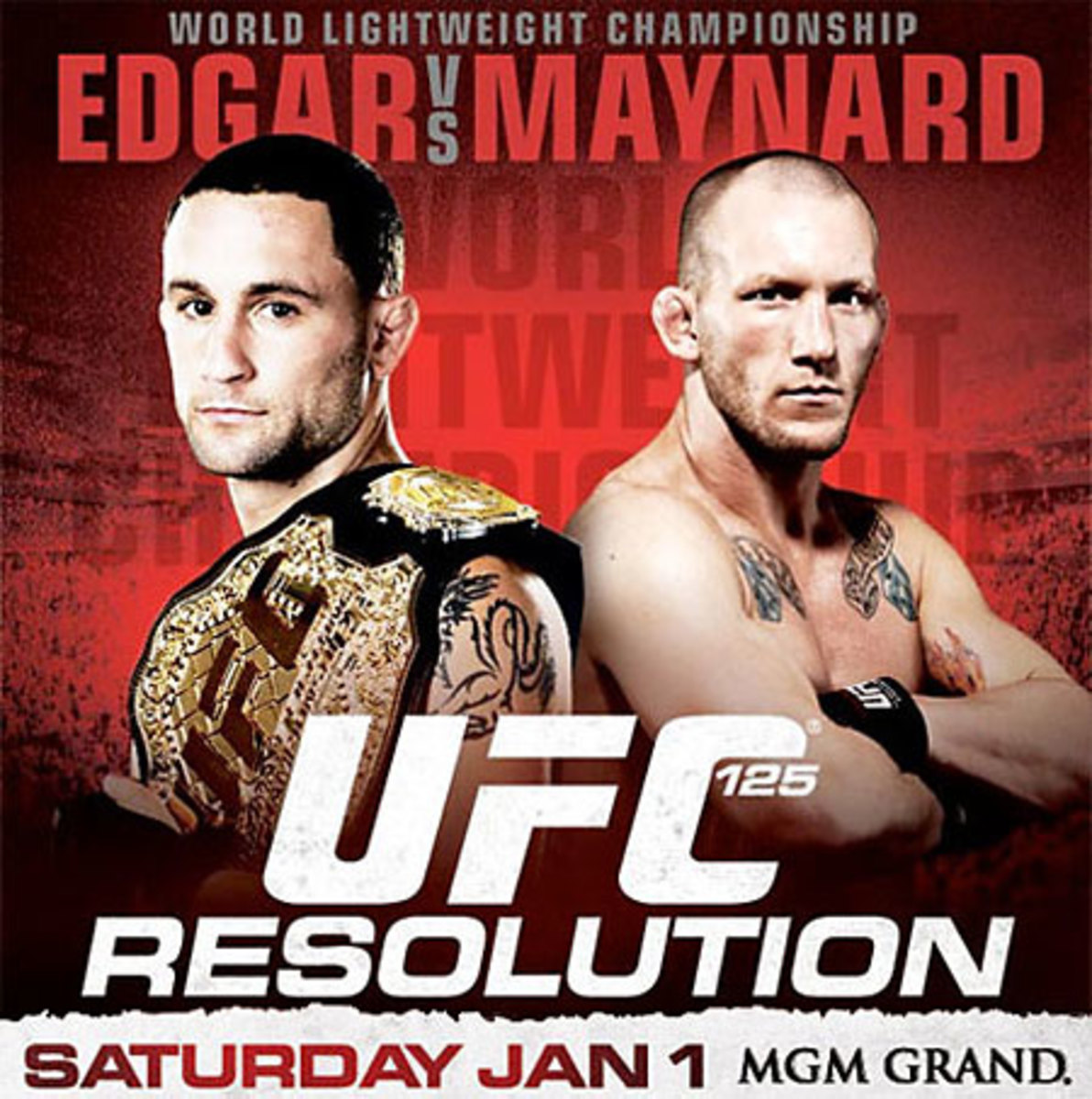 UFC 125 takes place this Saturday inside the MGM Grand Garden Arena and along with the lightweight title match between Frankie Edgar and Gray Maynard there is a fight for everyone on this card. The UFC provided a title match and then some for this event, and even though UFC Featherweight champion Jose Aldo could not make his originally scheduled UFC debut on this card due to injury, this card is still enticing to every fan, from the most dedicated fan to guy at the bar that thinks Kimbo is a UFC champion.
One could have never seen MMA in their life and they still would understand what is going on when Chris Leben fights Brian Stann at UFC 125. These guys do not waste time getting after it, nor do they mind eating punches to land their own bombs, but Leben is the master of that game plan and Stann cannot attempt to brawl with Leben, or Stann will go to sleep. If Stann picks his shots and avoids Leben's cinder block hands, he could squeak out a decision, however if Stann decides to stand and trade with Leben for fifteen minutes, it is only a matter of time before Stann chews a few of the most powerful blows in the middleweight division and he is left unconscious. Stann is a man who is willing to take that risk to put on a good show for the fans, and Leben loves nothing more than a good fight. This fight is the easy favorite for Knock Out of the Night bonus.
If you want non-stop, action packed, balls to walls scrapping; look no further than Clay Guida vs. Takanori Gomi. Clay Guida does not know how to have a boring fight and Gomi is exciting in his own right. This fight is also important to the rankings in the UFC lightweight division as the loser will plummet to the bottom of the division and the winner should expect a top five ranked opponent in their next bout. Whoever either guy fights next will not provide the same intensity this fight provides; when Gomi and Guida meet the energy will simulate a caffeine buzz for the fans.
Brandon Vera vs. Thiago Silva is sure to be a great muay thai battle, while Nate Diaz vs. Dong-Hyum Kim promises to be a display of technical stand up and grappling. New comer Antonio McKee looks to continue his seven year unbeaten streak, and Phil Baroni will attempt to use his bad ass ways to knock out Brad Tavares, we are even blessed with former WEC Featherweight champion Mike Brown on this card. All in the entire card is stacked, while some casual fans may not understand the depth of this card due to lack of mainstream names, UFC 125 has potential to start the year off with a bang.
A title fight and barn burners that consume this card to the extent the even with Jose Aldo removed from the card, which was the second title fight on the card, UFC 125 still provided a top notch card………….and it's only January 1st!