| | |
| --- | --- |
| Posted by Mark Figula on January 2, 2011 at 1:57 AM | |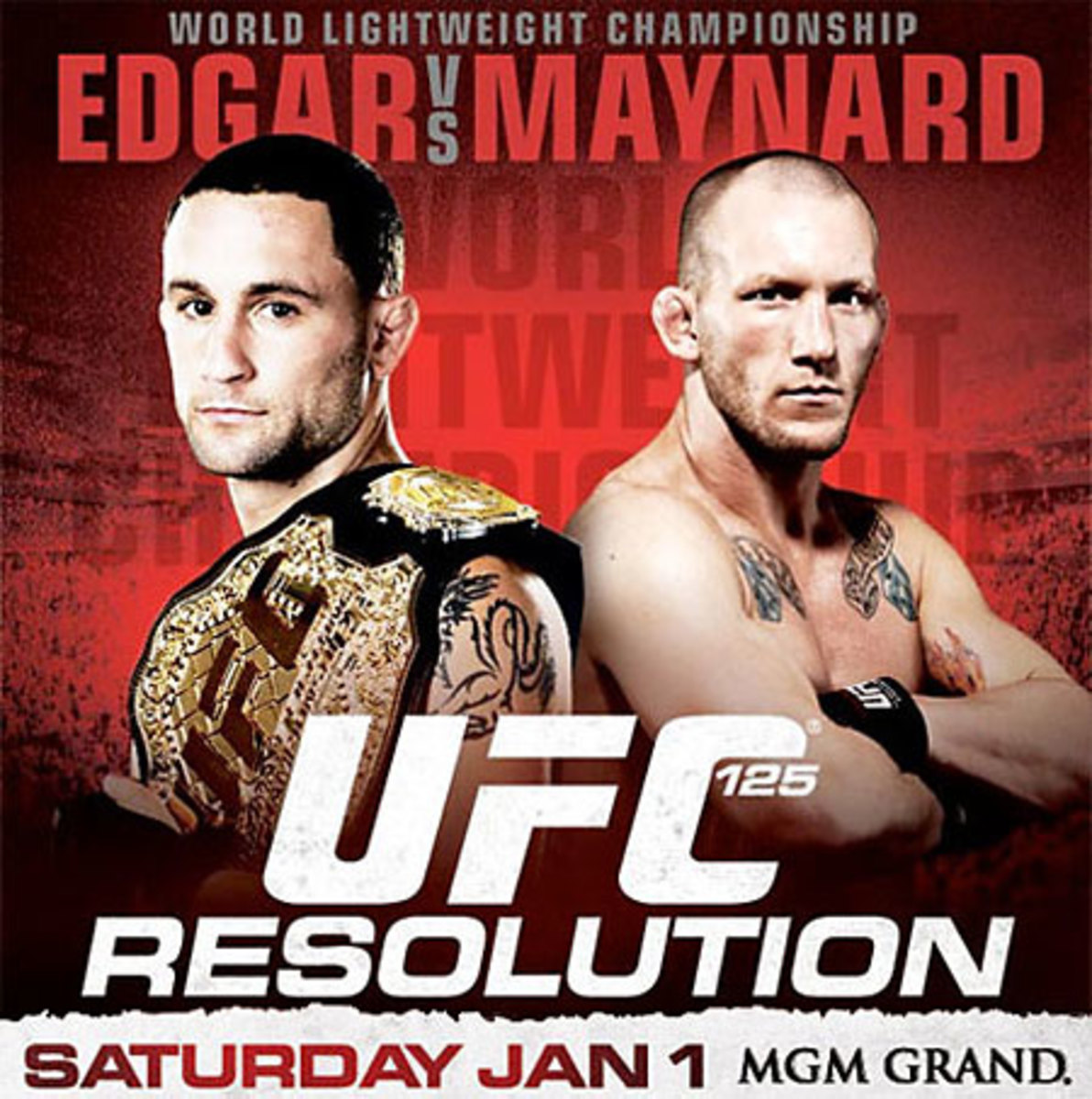 By "The Mouth," Rogue MMA Commentator
If the Mayans are to be believed, this is the second to last New Year's card we shall ever get.  Or perhaps it's just the people who want to sell books and movies about the Mayans...  As usual, I begin by digressing, though...
The card tonight was good.  The women in the audience attractive.  The outfit on Kenny Florian astoundingly "Revenge of the Nerds."  The setup for the year to come?  Here's what we learned:
Frankie Edgar proved he is a champion.  Whine and moan about a draw decision all you want folks, but it was a damn close fight... A war even, and Edgar picked himself up and showed he's got championitude.  He gained fans tonight.  The question is if a rematch with Maynard is next or Pettis gets a shot first?
Chris Leben will probably still be in the UFC after getting beat up like the Raggedy Anne doll he modeled his hair after.  He brings exciting fights and even getting KOed by Stann in round one was fun to watch.  Will Stann get a title shot next?  Will the middleweight division ever be exciting again at the title shot level?

Speaking of title shots... Will Dong Hyun Kim get one after handling Nate Diaz for three rounds?  Yes, Diaz finally put up a decent fight at the end of round three, but it was too little, too late in a fight where the Korean decided where it would take place the entire way.  Nate's guard has to be the most active in the UFC, but it wasn't nearly enough.  Kim looked good.  GSP needs someone with good control-where-the-fight-takes-place skills to fight.  Plus, the guy's first name is DONG!  What a giant dick!
Brendan Vera will probably get his walking papers after Thiago Silva bitch slapped him for 15 minutes.  Only his horribly busted nose (as bad as Franklin, post Silva) might delay the news, as Dana White decides to not pile insult on top of injury so soon.  Is "Silva" Portuguese for "nose breaker?"
Clay Guida apparently thinks that good head movement is a perpetual motion, gyroscopic, four dimensional bob and weave dance.  The good news is, it freaking worked!  Takanori Gomi looked dazed and confused and eventually succumbed to a "Baby Jo style" guillotine.  Let's get Clay in that title shot mix!
It was a good start to '11.  The UFC pulled in over 12,000 people and showed us a title fight that looked like a title fight with both guys leaving it all out there.  Here's to more of that!
**********************
"The Mouth" is just a dude with an opinion and "The Web" is just a place where he thinks anyone actually wants to hear it.